Efficient Air Conditioning Repair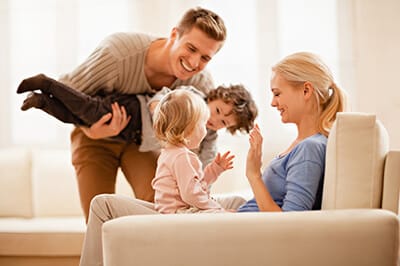 Since 1973, Loren's Heating and Air has been providing comprehensive cooling services to residents in Dallas, OR, and the surrounding areas for residential properties. Dallas is known to have hot and humid temperatures in the 90s, which can make it challenging to go without a reliable AC system in your building. We offer the most advanced equipment and products to our customers to improve the level of comfort at each property and also boost the energy-efficiency of each cooling appliance. As a professional, full-service AC company, we have a team of certified technicians standing by. Our repair services are designed to restore the operation of your cooling system quickly and avoid further interruptions.
Our team includes in-house comfort consultants who are available to offer customized system recommendations at no charge when customers need AC repair. We're qualified to tackle both large and small repair projects. Our technicians are radio-dispatched to ensure they can respond quickly to each request so that you don't have any further interruptions in your schedule.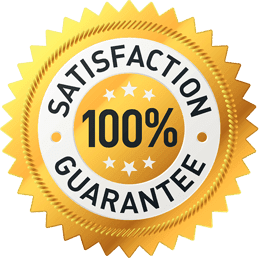 We Have:
Licensed NATE-certified technicians
Prompt services
Competitive prices
24/7 emergency service
Quality products used
Professional AC Repair Service
We respond immediately 24/7 to air conditioning service requests we receive. We want to make sure your cooling appliance is repaired as quickly as possible. We'll perform a thorough inspection of the cooling system without cutting any corners. Our technicians will accurately diagnose the problem and provide you with options before moving forward with the necessary repairs.
Air Conditioning Services Include:
Certified NATE-certified technicians
Free in-home estimates
Updates to AC units
Repair emergency issues
Flat-rate billing
Loren's Heating and Air is a factory-authorized dealer for Carrier in Dallas. Our team is also qualified to repair all types of makes and models of cooling systems in the industry due to our high level of expertise and training.
Honest Air Conditioning Service
Our main goal at Loren's Heating and Air in Dallas is to live up to our solid reputation in the cooling industry. We aim to provide outstanding results with the repairs performed. Not only do we want to fix the issues present on your residential property, but we also want to offer peace of mind to our customers during the process. Our technicians are consistently trained and updated on the latest products and practices in the industry. This helps guarantee that customers receive the highest level of service possible. Our team has a high level of integrity and is honest and communicates effectively at each appointment. Contact us today to learn more.
Not looking for AC repair? We also offer AC installation and maintenance as well as furnace repair!
"I am so very pleased with this company! I recommend them to anyone! They are fair, honest and professional!"

- Susie N.

"They provided clear answers to my questions on the purchase beforehand. They also responded quickly when I had questions."

- Dawn W.

"I have nothing but praise for the quality and timeliness of their service."

- James R.
Why should I get a new HVAC system?

It can often be difficult for home and business owners to tell if it's time to upgrade their heating and cooling system. Loren's Heating & Air can assist you in this process. We want you to understand the pros and cons of continuing to repair and maintain your current system versus upgrading and making the investment in a new system. Some of the most important things to consider are increased energy efficiency, updated components, rebates and incentives, better home comfort and indoor air quality, and more effective heating and cooling.

Why are air conditioner efficiency ratings important?

In 2006, the Federal Government made it mandatory for all central air conditioning systems to have a minimum SEER of 13. SEER, or Seasonal Energy Efficiency Ratio, is a measure of the cooling system's performance. On the highest end of performance, cooling units are rated as high 23 SEER. As with anything, the better performance, the higher the cost. For a system with moderate to good efficiency, you should look for a model with a SEER rating of between 14 and 18. The EER, or the Energy Efficiency Rating, provides an indication of the cooling capacity of the system that you've had installed. The higher the EER number, the better the system's cooling capacity.

What are the different types of air conditioner refrigerant?

If you have an air conditioning system that requires the old type of refrigerant, R-22, your system is still usable but only reclaimed or recycled R-22 can be used to service your air conditioner. R410-A is now the required standard for newer systems and has less environmental impact relative to the older refrigerant. Eventually, you will need to replace your air conditioner with one that uses R410-A, or have it modified so that it can use R410-A. The type of refrigerant your AC uses is only one of many reasons to consider upgrading, and if your existing unit is outdated, now might be a good time to look into having it replaced to boost energy efficiency, lessen environmental impact, and make sure you are operating a safe system. Not only will an upgraded cooling system make it easier to have your unit serviced, but it'll also save you money on your annual cooling costs. Loren's Heating & Air in Salem, OR, offers the highest quality air conditioner replacement services.

How is furnace efficiency measured?

Furnace energy efficiency is calculated with the AFUE, or the Annual Fuel Utilization Efficiency rating. The AFUE is a rating that compares how much heat a furnace will produce relative to the amount of energy necessary to produce the heat. If a furnace is rated at 85 percent AFUE, it means 15 percent of the energy used is lost and 85 percent actually becomes heat for your home or business.

What is indoor air quality and why is it important?

Indoor air quality, or IAQ, is a measurement of the amount of airborne particles and pollutants inside your home or building. Because properties are being constructed to be more energy efficient, they are also becoming more airtight, meaning that fresh air often does not have a way to enter and circulate. This is one of the reasons why the

Environmental Protection Agency (EPA)

estimates that indoor air can be 2 to 5 times more polluted than outdoor air, leading to a host of allergy and respiratory issues. Fortunately, IAQ products such as air filters, air purifiers, and humidifiers work in conjunction with your central AC and heating unit to decrease the prevalence of dust, dander, bacteria, viruses, mold spores, and other potentially harmful particles in your indoor air. Our team can work with you to find the right solution to fit your needs.
Get the Best HVAC in Salem
Give us a call at

503-386-4105

or simply fill out the form to have one of our specialists reach out to you today.
Get Started
Schedule Your Service Today Contact us to schedule your service
- we're ready to help you now!
Why Your Neighbors Choose Us
Nearly 50 Years of Industry Experience

24/7 Emergency Services Available

Financing & Free Estimates Offered

Efficient and Dependable Service